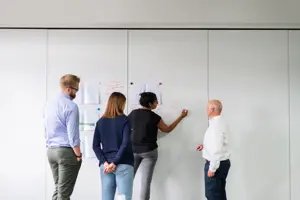 When you create a new team in the Microsoft Teams interface, the choice is whether to create a public or a private team. The new team creates a new SharePoint site that needs integration with Teams channels. Here's a quick look at the settings to consider.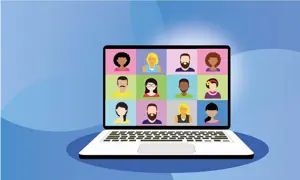 Learn how to set up webinars in Teams using the new interface that was launched in January 2023. This article will take you through all the ins and outs of configuring your next webinar.
As ChatGPT loudly generates headlines, Microsoft's AI mission is quieter, but perhaps more transformative. Artificial intelligence (AI) is powering Bing Chat, Viva, Teams, improved search, and more. Learn about the latest AI announcements from Microsoft including new features like Leadership Corner, Answers in Viva, Copilot, summaries of key discussion points, action items, and decision in Teams calls, and more.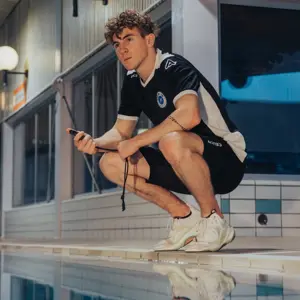 Microsoft Teams has become the most popular Microsoft 365 end-user interface. Understanding how to streamline the management of your Microsoft Teams users in bulk can be accomplished using PowerShell. Learn the requirements for using PowerShell with Teams, how to configure PowerShell to access Microsoft Teams, and how to connect and manage your Teams and their users by understanding some of the most common Microsoft Teams PowerShell cmdlets.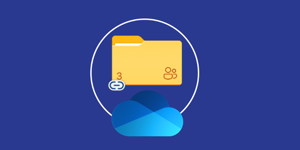 This article discusses the advantages of using Add to OneDrive (Add shortcut to OneDrive) for synchronizing shared files and folders. If someone shares a folder in OneDrive, SharePoint, or Teams, you can add a shortcut to the shared folder in your OneDrive to find and work with the files. This synchronization method avoids the limitations of the classic sync method: only being able to sync or copy up to 300,000 items, data only syncing on one device, and problematic unlinking. The article also steps through how to move from classic sync to the newer Add to OneDrive sync method.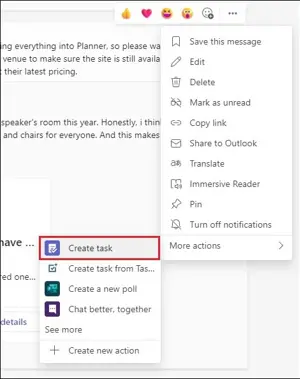 This article aims to address the common issue of task management across multiple communication platforms by introducing a handy feature in Microsoft 365 – converting highlighted text from Outlook on the web emails or Microsoft Teams chats into tasks and integrating them with Microsoft To Do.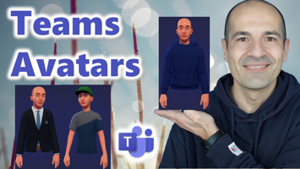 This article and video show you how to use Avatars for Microsoft Teams for when you want to represent yourself in a meeting without appearing on camera. Learn how to create, duplicate, and configure your avatars, choosing the body, face, hair, appearance, and wardrobe that best suit your needs.
Learn how Microsoft uses artificial intelligence (AI) in Bing search, Microsoft 365, and other tools and platforms such as Microsoft Teams and SharePoint to improve user experience, increase productivity, and provide better insights. Microsoft has incorporated OpenAI's natural language processing (NLP) technology and computer vision into Bing search. Microsoft also uses ChatGPT in Bing through Bing Chat, providing a community-driven platform for asking and answering questions.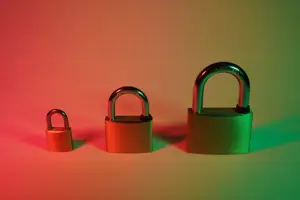 This article explains the new add-on for Microsoft Teams, Teams Premium, from a security perspective. It will review all security functionality, explain why these features are important, and walk you through how to use and configure them.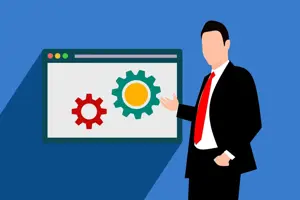 The preview of the new Microsoft Teams, like any preview, is missing some features, and not everything announced has been fully implemented. With this in mind, it is important to balance what you're gaining versus what you're losing when deciding whether to deploy the preview of Microsoft Teams or wait for general availability by the end of 2023.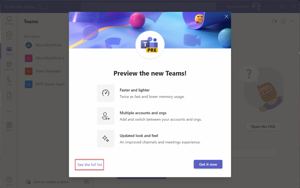 Microsoft announced the release preview of Microsoft Teams desktop app that includes enhancements that makes it faster, simpler, smarter, and even more flexible than the classic Teams desktop app. It is faster when installing and launching while consuming less resources. It is simpler by providing better notifications, organization, and customizations, and it provides better installation and update options, as well as now being integrated with Microsoft's AI technologies.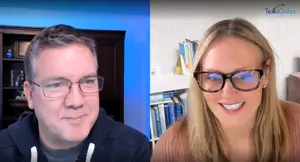 In this video, Laurie Pottmeyer, Senior Product Manager and Community Lead with Microsoft Teams engineering, shares some of her own insights and experiences on community-building, as well as some examples on how she plans to incorporate the new free version of Teams into her personal life.