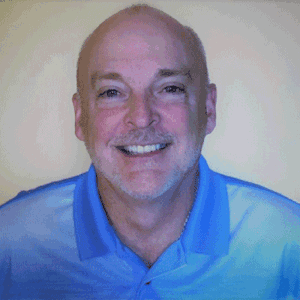 Brian Alderman
Brian Alderman is a former Microsoft MVP, and has his Master's in Computer Information Systems. Since 1995, he has held several Microsoft certifications that currently include; MCT, MCSE for SharePoint, MCSA for Office 365, MCITP for SQL Server(R), MCSA and MCSE for Windows Server(R), and also his PMP certification. As a Senior Technical Instructor and Consultant, he has 30 years of experience in networking, SQL Server databases, SharePoint technologies, and project management. Brian's publications include Windows 2000 Professional, SQL Server 2000 Administration, SharePoint 2010 Administrator's Companion, and Microsoft SharePoint 2013 Administration Inside Out. He is an active speaker at SharePoint Industry conferences including SharePoint Saturday's, SPLive, DevIntersection, SharePoint Fest, Microsoft Ignite, and several international SharePoint conferences including London, Milan, and Madrid.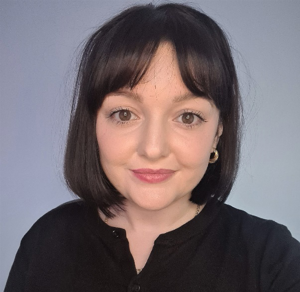 Kathleen Beedim
Kat Beedim is an Office 365 Apps and Services MVP with a focus on collaboration tools in Microsoft 365 such as Teams, Viva, and SharePoint. She is an active blogger and speaker at conferences around the world, sharing her knowledge and expertise on these platforms. Additionally, she hosts a podcast called Cloud Conversations where she discusses the latest trends and developments in the Microsoft 365 ecosystem.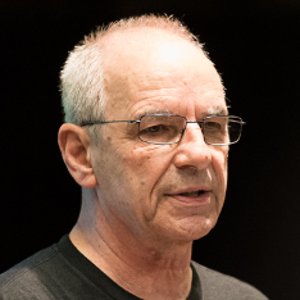 Hans Brender
Hans Brender is a Collaboration Specialist and has been a Most Valuable Professional (MVP) in Germany for 10 years. Many people around the world know him as Mr. OneDrive. For the last 10 years he has been talking about OneDrive and collaboration around the world at conferences like Microsoft Ignite, Microsoft Build and local community events. These days he is networking, mentoring, leads a monthly live show about M365 news and gives workshops to the community, mid-size- and Enterprise companies.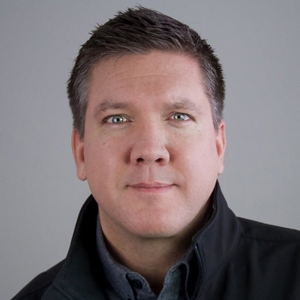 Christian Buckley
Christian is a Microsoft Regional Director (RD) and Most Valuable Professional (MVP), an award-winning product marketer, technology evangelist and host of the #CollabTalk podcast and monthly tweetjam series. Christian's 30-year tech career has included Chief Marketing Officer and Chief Evangelist for several leading SharePoint ISVs, and he was part of the Microsoft team that launched the hosted SharePoint platform in Office 365. He has worked with some of the world's largest technology companies to build and deploy social, collaboration, and supply chain solutions, and he sold his first software startup to Rational Software in 2001. A co-author of books on both SharePoint and software configuration management (SCM), Christian is one of the most widely published names within the Microsoft ecosystem.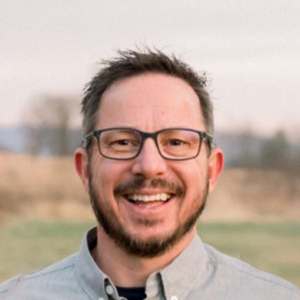 Liam Cleary
Liam began his career as a computer trainer. He quickly realized that programming, breaking and hacking were much more fun. Liam spent the next few years working within core infrastructure and security services. He is now the founder and owner of SharePlicity, a consulting company focusing on Microsoft 365 and Azure technology. His role within SharePlicity is to help organizations implement Microsoft 365 and Azure technology to enhance internal and external collaboration, document, and records management, automate business processes, and implement security controls and protection. He is a long-time Microsoft MVP and Microsoft Certified Trainer, focusing on architecture, security and crossing the boundary into software development. Over the past few years, his specialty has been security in Microsoft 365, Azure and its surrounding platforms. Liam also creates online training courses for Pluralsight, LinkedIn Learning and Cloud Academy, and he teaches multiple Microsoft certification courses for Opsgility and Microsoft. You can find him at user groups and conferences, teaching classes, offering advice, spending time in the community, teaching his kids how to code, raspberry PI programming, hacking the planet, building Lego robots, or coaching soccer. You may also find him running races in the dark, hiking, or mountain biking at breakneck speeds.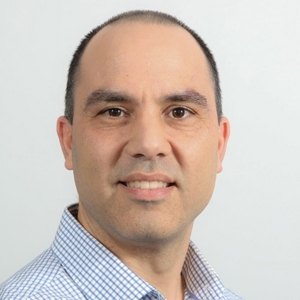 Haniel Croitoru
Haniel Croitoru is an enterprise architect and Microsoft MVP with over 20 years of experience in Microsoft 365. Since 2003, Haniel has been focusing on delivering solutions to meet short-term and long-term business goals using Microsoft 365 workloads such as SharePoint, Teams, Power Platform and more.
In addition to Haniel's professional tenure, he has always been a big proponent of sharing knowledge and giving back to the community through presenting at numerous conferences and networking meetings on the topics of utilizing Microsoft 365 for business process optimization, effective collaboration and communication, and managing projects using the platform.
Prior to entering the Microsoft 365 arena, Haniel spent several years in the medical imaging industry where he helped launch an orthopedic software division and published four patents and numerous articles.
Haniel holds a Master of Science in Computer Science with a specialty in Computer-Assisted Orthopedic Surgery from Queen's University and a Master's Certificate in Project Management from the York Schulich School of Business. He is a PMI-certified Project Management Professional (PMP) and Agile Certified Practitioner (PMI-ACP).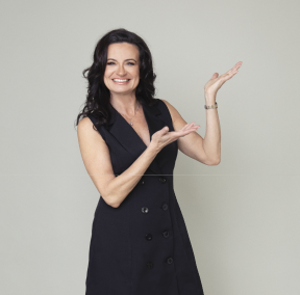 Lesley Crook
Lesley Crook, MVP, M365 Apps & Services of 7 years based in Brighton, UK. The Viva Visionary and founder of the Viva Explorers, who are a passionate technology movement of like-minded people who draw on diverse origins to influence employee-centric technology, enabling a modern, empathic and enthusiastic workplace mindset. Lesley's focus is employee engagement, hybrid work, adoption change management, and champions programs on Teams and Microsoft Viva. A tenacious business change consultant, Lesley prepares customers to increase their productivity and nurture collaboration through the lens of Microsoft Teams in their workflow.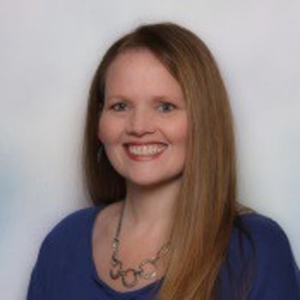 Stacy Deere
Stacy Deere a Microsoft MVP and owner of Focal Point Solutions LLC, a Cincinnati, OH-based company that provides SharePoint and Microsoft 365 consulting. With 20+ years of experience in the IT industry, Stacy has mainly focused on collaboration solutions. She has numerous environment deployments, upgrades, migrations and many other SharePoint and M365 projects under her belt. The main focus of all projects is implementing the best solution for the organization and one that the users want and can easily utilize. Within the SharePoint community, Stacy is a Microsoft Office & Apps MVP, an author and is known for topics such as governance, user engagement, security & compliance, and Administration.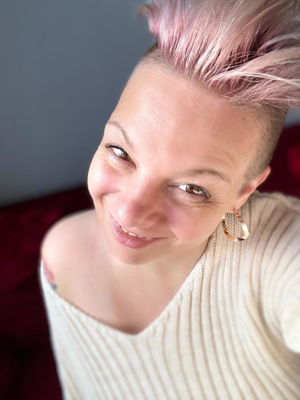 Luise Freese
Luise Freese is an independent Microsoft 365 & Power Platform consultant, building solutions with a combined approach of both worlds low-code and code. She is an awarded Microsoft MVP in two categories (M365 Development and Business Applications), international conference speaker, open-source maintainer, and blogger. She loves all things community, stickers, and the number 42.
Twitter: https://twitter.com/LuiseFreese LinkedIn: https://linkedin.com/in/LuiseFreese Blog: https://m365princess.com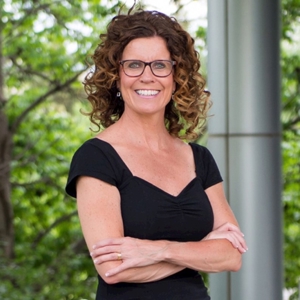 Joanne Klein
Joanne is a Microsoft 365 compliance specialist and owner of NexNovus Consulting. Her focus is on helping organizations by sharing best practices, technical expertise and guidance gained through real-world Microsoft 365 experiences. She is also a six-time Microsoft MVP in Microsoft 365 Apps and Services.
Joanne has spent the past decade working with SharePoint and the larger Microsoft 365 ecosystem. Her specialties include the compliance features inside Microsoft Purview and how customers can leverage them to improve their compliance posture across the modern workplace. Whether looking for strategic advice, tactical steps or sound guidance for moving forward, Joanne brings her expertise to bear to help customers break through the complex world of compliance in manageable and practical ways.
Connect with Joanne on Twitter and LinkedIn, and follow her blog at https://joannecklein.com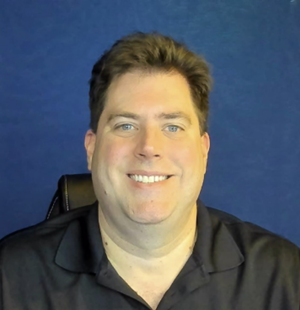 Dwayne Natwick
Dwayne Natwick is a Microsoft Security MVP and AWS Community Builder for Security and Identity. He is an author, trainer and product manager with over 30 years of experience in the IT industry.
Dwayne's certification credentials include CCSP, CISSP, PMP, AWS Solutions Architect Associate, and he is certified in multiple Azure roles including Cybersecurity Architect Expert, Solution Architect Expert, Identity and Access Administrator Associate, Microsoft 365 Security Administrator Associate, and Security Engineer Associate.
In addition to creating curriculum, training, public speaking, and blog writing, Dwayne is also a Microsoft Certified Trainer and Regional Lead.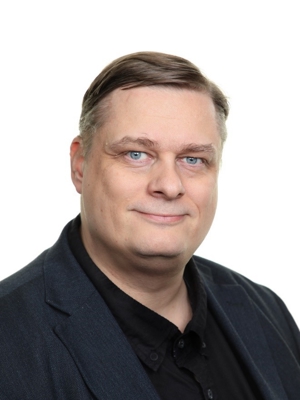 Vesa Nopanen
Vesa "Vesku" Nopanen, Principal Consultant and Microsoft MVP working on metaverse and Future Work at Sulava.
The metaverse is a Digital Fabric with AI, Digital Twins, metaverse of Things, Microsoft Mesh, and other services & platforms in the cloud connecting digital and physical worlds and people together.
The metaverse journey is on its early steps and Vesku is guiding you and your organization towards the future. He is extremely passionate about metaverse, mixed & virtual reality and how these technologies, with Microsoft Teams and cloud, enable to change how people work together.
Vesku has 25+ years of experience in IT business on multiple industries, domains, and roles. He is also a futurist, active speaker, blogger, evangelist, and technology community member.
Metaverse | Futurist | Speaker | Blogger | Mr. Metaverse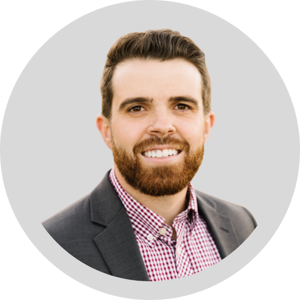 Curtis Norman
Curtis is an accomplished healthcare analytics professional who enjoys solving complex problems utilizing data-driven methodologies. Curtis has done work for many hospitals and medical groups across the United States. His passion for healthcare was inspired by clinicians who attended to his daughter who was born prematurely, only weighing 1 lb 13 oz at birth. He is a vocal supporter of the Microsoft Ecosystem and effectively utilizes the Microsoft analytics suite in his daily work. Curtis is a well-respected Udemy Instructor who has created courses on various healthcare-related subjects including SQL, Finance, and healthcare data. His courses include – Intro to SQL using Healthcare Data, 101 Practice SQL Questions: Basic to Advanced, and Healthcare Revenue Cycle and Finance. During his leisure time, Curtis enjoys spending quality moments with his family and dog in the outdoors.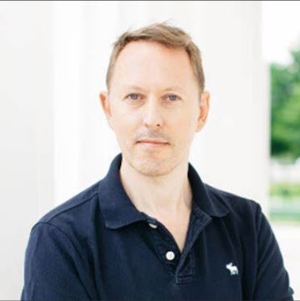 Toni Pohl
Toni works as consultant and has authored several technical books and articles. He is conference speaker and passionate blogger. Since 2013, Toni was awarded as Microsoft MVP for his contributions for various community activities around Windows and Web technologies, Microsoft 365 and Microsoft Azure. Toni is interested in software development, innovation and cloud computing and loves playing with new technologies and developing cloud solutions.
Toni is Microsoft MVP for Microsoft Azure and Office Development.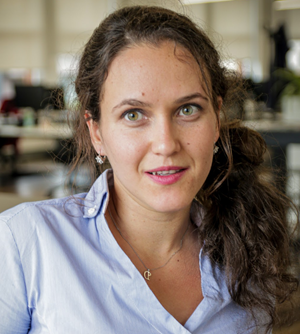 Dilyana Radulova
Dilyana Radulova is a Microsoft MVP (most valuable professional) award holder, speaker, blogger, community contributor and accomplished technical consultant with 10 years of experience.
She currently works for Microsoft UK as technical specialist in the Bizz Apps Healthcare vertical.
Before Microsoft, Dilyana worked in the partner space as part of the Professional Services deployment teams for a number of different Microsoft Gold partners based in Glasgow, Scotland. As Dilyana likes to put it, getting stuck in projects and getting your hands dirty with customers, is her favorite part of the job.
After work, Dilyana likes to spend time in the Taekwondo gym. She has had a black belt for over 16 years.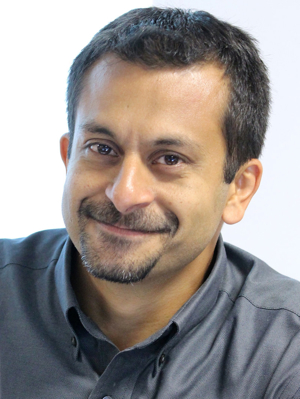 Asif Rehmani
Asif focuses on digital transformation and digital adoption. He has coined the term contextual microlearning and presents this topic in his writing and speaking engagements. Asif advises CIOs and company leaders on how to most efficiently and continuously support and train their knowledge workers.
Over the years, Asif has authored several books and has spoken to Microsoft audiences at conferences and in private settings all around the world.
Asif also runs a company called VisualSP (a Contextual Microlearning Platform) focused on accelerating Microsoft 365 and Dynamics 365 digital adoption and user training.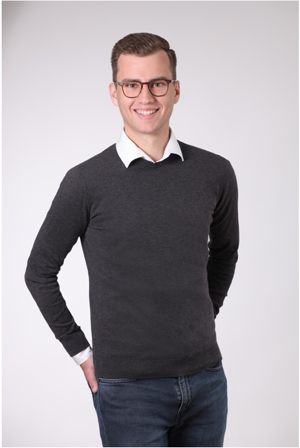 Sven Seidenberg
Sven Seidenberg is a Microsoft 365 advocate and Microsoft Teams geek. He had his first contact with Office 365 during his studies. A few months and a dozen of read blog posts and documentations later, he started his first projects. During his first visit to the European Collaboration Summit in Wiesbaden, Germany, he fell in love with the Microsoft community and started cultivating his own blog. Sven speaks at various events and blogs for different publications as a guest writer. He consults with organizations to develop procedures and best practices on how Microsoft 365 apps and services can best help them work more productively and efficiently.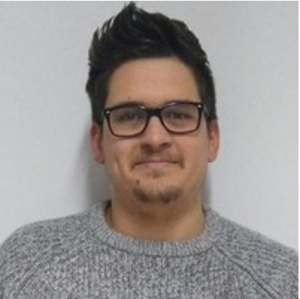 Rubén Toribio
Rubén Toribio is a software developer with over 13 years of experience in the field, specializing in web development using Microsoft technologies such as SharePoint, .NET, and Azure. He is also Microsoft Certified: Azure Developer Associate and Microsoft Certified: SharePoint Developer, demonstrating his expertise in these areas.
Rubén has a deep understanding of SharePoint development and extensibility, building custom solutions. Throughout his career, Rubén has been involved in numerous complex projects. He is highly motivated, constantly seeking out new opportunities to learn and stay up-to-date with.
Rubén is passionate about sharing his knowledge and helping others succeed. He is an active member of the tech community, regularly participating in speaking engagements, training sessions and workshops.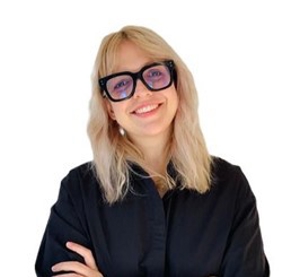 Ana Inés Urrutia de Souza
Ana Inés Urrutia de Souza (https://www.anainesurrutia.com/) is a Microsoft Most Valuable Professional (MVP) with a reputation as a worldwide reference in Dynamics 365 Human Resources, Employee Experience, and Power Platform. She is a recognized leader in the field of human resources and has a wealth of experience and knowledge to share.
With her deep understanding of Microsoft technologies, Ana has become an expert in the implementation and use of Dynamics 365 and Power Platform for Human Resources. She is a sought-after speaker at conferences and events and frequently provides training and guidance to other professionals in the field.
In addition to her technical expertise, Ana is also a mentor and community leader. She is passionate about sharing her knowledge and experience to help others succeed and is committed to fostering a supportive and inclusive community in the HR and technology sectors.
With her combination of technical acumen and leadership skills, Ana has established herself as a true authority in the field of Human Resources and Dynamics 365 and continues to push the boundaries of what is possible within this field.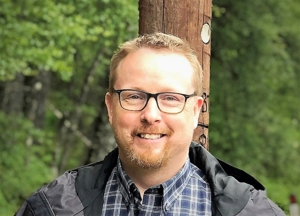 Matt Varney
Matt Varney is a technology architect specializing in enterprise IT strategy and solutions. Matt is the Intranet Manager for the Kentucky Community and Technical College System and its 8,000 employees and 75,000 students. Matt's 23 years of technology experience has made him an expert in both the technical and organizational aspects of IT. From his early days in SharePoint, he likes nuts-and-bolts work like Microsoft 365 and Power Platform administration, but he also enjoys creating the business process and people conditions necessary for effective implementations. With an emphasis on the big picture, Matt is at his best when working with employee groups and teams, helping them find hidden value in the processes and digital artifacts they thought they knew. On a personal note, he's a fan of fine bourbon, winning basketball, and horse racing.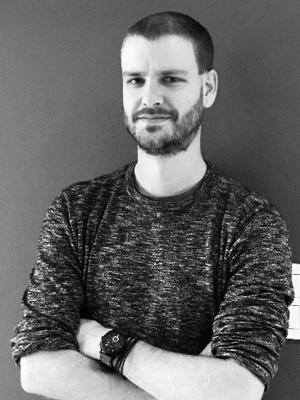 Koen Verbeeck
Koen Verbeeck is a seasoned business intelligence consultant working at AE in Belgium. He has over a decade of experience in the Microsoft Data Platform, both on-premises as in Azure. Koen has helped clients in different types of industries to get better and quicker insights in their data. He holds several certifications, among which the Azure Data Engineer cert. He's a prolific writer, having published over 250 articles on different websites and hundreds of blog posts at sqlkover.com. He has spoken at various conferences, both local and international. For his efforts, Koen has been awarded with the Microsoft MVP data platform award for many years.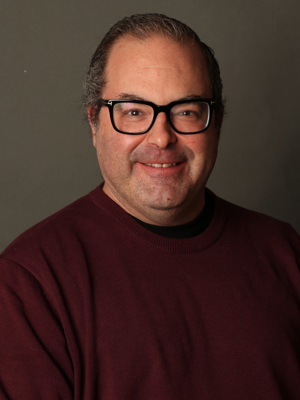 Tim Warner
Tim Warner is a senior content developer with Microsoft, specializing in Azure Governance. A former Microsoft MVP, in his spare time Tim teaches thousands of people worldwide how to get certified and build meaningful careers using Microsoft products. Reach Tim at his website, TechTrainerTim.com.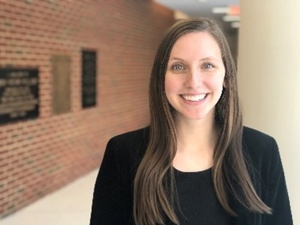 Audrey Workman
Audrey Workman is an experienced analytics professional with a deep love for data, design, storytelling, collaboration, and solving complex problems in healthcare. She is an expert in data visualization and translating data into actionable insights to improve business performance. She graduated from Brigham Young University with a degree in microbiology and University of Minnesota with a master's degree in healthcare administration.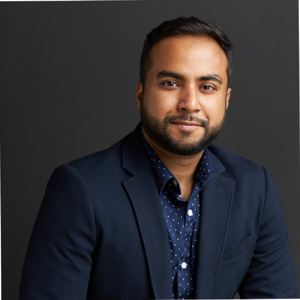 Rahat Yasir
Rahat Yasir works at ISAAC Instruments as Director of Data Science & AI to lead their Data & AI initiatives for data-driven & AI-powered transportation industry. He was selected as Canada's top 30 software developer under 30 in 2018. He is an eight times Microsoft Most Valuable Professional award holder in the Artificial Intelligence category. He has years of experience in imaging and data analysis application development, cross-platform technologies and enterprise system design.